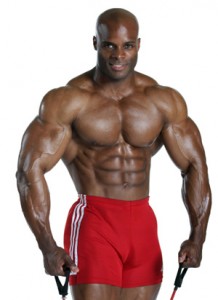 The BIG Difference Between your Training and a Bodybuilders Article on Muscles Building Blog
I just want to give you a quick break down of what the lifestyle of a Bodybuilder actually is. Anyone who googles ways to find out how to get huge and take this product or that product. Workout this way add this to your day. Its all complete Garbage.
What you need to do to get the real ripped huge physique. Is to one be in the gym 3x a day, eating 6 to 9 meals a day, taking in Growth Hormone and Anabolic Steroids. This is it.
When the typical person goes to the gym trying to get into shape. You go in there for 45 minutes to 90 minutes doing one body part. Maybe some cardio and that is your day. You may get 8hrs of sleep a night and you may eat sort of healthy.
How much bodybuilder spends on Anabolic Steroids?
A Bodybuilder typically spends around 50,000$ a year on Anabolic Steroids alone. So your 500mg to 1000mg cycles probley are not on key to there 2500mg cycles or more. When a Bodybuilder starts there day they are up at 5am. They have a meal that is roughly around 800 calories and at least 50 to 100 grams of protein. Then they are off to the gym for 2hrs, working there back pushing as far as they can go.
They return back to there home, in which they will take in 2 to 3 more meals over the next few hrs, and return back to the gym. To work on there back yet again, the same routine. Return home rest and eat another few meals, and return to the gym to do at least 1 hr of cardio. They then again go home take in another meal, go to bed by 8 or 9pm wake up at 2am to drink a protein shake and a meal and go back to bed to do it all over again the very next day. This is not including steroids, the steroids are run year round, so off time is low and the cycle will last 20 or more weeks.
Top Steroids Preferable by Bodybuilders
Take this into consideration when you are back in the gym thinking you are doing everything you can but are not achieving results, because you probley are not. Eating and Training are the most important parts of your day.
Yes you can over train but you are not going to over train your body working the same muscle out 2x a day naturally, you work your legs all day everyday walking around there not going to get smaller if you gain weight and you are carrying more weight around, your legs are going to get bigger to adjust to beagle to carry that weight around. Workout and Eat, sleep and you will get the great results that you want.
Post Footer automatically generated by Add Post Footer Plugin for wordpress.
Tweet