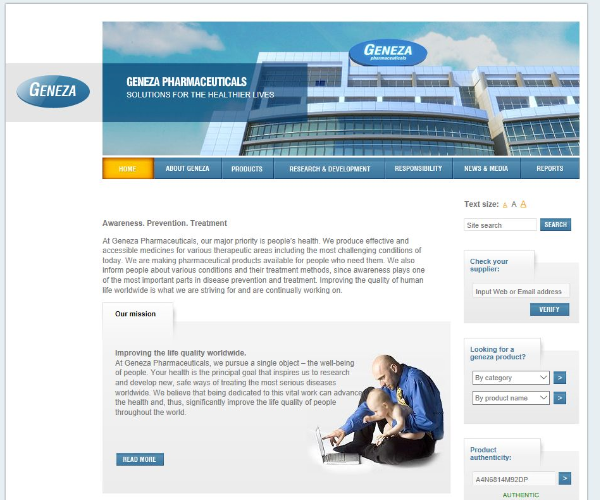 Geneza Pharmaceuticals is a renowned name in the world of steroids. Established in 2001, the company has become a leading manufacturer and supplier of high-quality performance-enhancing drugs.
The company's commitment to research and development sets them apart from other steroid manufacturers.
They employ a team of experienced scientists and researchers dedicated to developing new and innovative products.
Geneza Steroids line includes a variety of anabolic/androgenic steroids. Such as injectable and oral steroids, as well as ancillaries.
All of their products are manufactured in state-of-the-art facilities. Using the latest technology and equipment.
The company maintains a focus on producing safe, effective, and reliable steroids that meet the highest standards of quality and safety.
Geneza Pharmaceuticals distinguishes itself through its commitment to transparency. They provide detailed information about their products, including ingredients, dosage, and side effects.
This information can be found on their website and is also available through their customer service department.
Geneza Pharmaceuticals ORALS Products
All Geneza Pharmaceuticals Products
Geneza INJECTABLES
Bold 200 (Boldenone Undeclynate)
Deca 250 (Nandrolone Decanoate)
Mast 100 (Drostanolone Propionate)
Mast 200 (Drostanolone Enanthate and Propionate)
Phenyl 100 (Nandrolone PhenylPropionate)
Stan 50 Injectable (Winstrol injectable – Stanozolol)
Sust 270 (Sustanon – Blend of testosterones)
Test Enanth 250 (Testosterone Enanthate)
Test Prop 100 (Testosterone Propionate)
Tren Enanth 200 (Trenbolone Enanthate)
Tren Acetate 100 (Trenbolone Acetate)
Tren Hex 100 (Trenbolone Hexahydrobenzylcarbonate)
Tritren 200 (Blend of Trenbolones)

ANCILLARIES
Warning! Articles related to the use of illegal performance enhancing drugs are for information purposes only and are the sole expressions of the individual authors opinion. musclesprod.com do not promote the use of these substances and the information contained within this publication is not intended to persuade or encourage the use or possession of illegal substances. These substances should be used only under the advice and supervision of a qualified, licensed physician.
Post Footer automatically generated by Add Post Footer Plugin for wordpress.