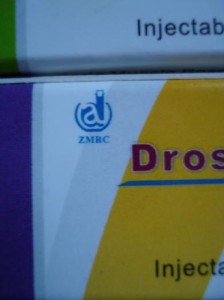 Today we introduce Zaria Muscle Research Center, shortly ZMRC Steroids Labs. This UG Lab popped up on the market last week in UK. No feedback so far.
You can see they offer caplets instead of caps or tabs and their injectables differ from what you get used to. We see no holograms nor any security numbers.
If you happened to hear about this lab, please post in the comment secition. We look forward to hearing from you.
Related Links:
Source: rbbgear.blogspot.com
Post Footer automatically generated by Add Post Footer Plugin for wordpress.