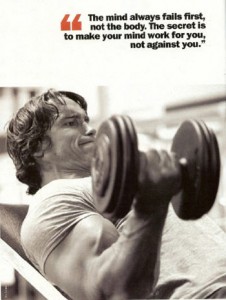 By MusclesProd
Beginners training routine – 3 days split
Duration: 4-6 months
***
DAY 1
CHEST:
Bench barbell press: 4x20x20x15x12
Incline bench barbell press: 3x20x15x12-15
TRICEPS:
Cable pushdown: 4x20x20x15x12
Barbell close grip bench press: 4x20x15x15x15
ABS:
Weighted Hanging Leg-Hip Raise: 3×20-30 reps all sets
DAY 3
SHOULDERS:
Barbell shoulder press: 4x20x20x15x12
Dumbbell seated rear lateral raise: 4x20x20x15x12
LEGS:
Squats: 4x20x20x20x20
Cable lying leg curl: 3x20x20x15
CALVES:
Weighted donkey calf raise: 4x20x20x20
Lever seated calf raise: 4x20x20x20
DAY 5
BACK:
Weighted pull-up: 4x as many reps as you can
Barbell bent-over row: 4x20x20x15x12
BICEPS:
Barbell Curl: 4x20x18x12x10
Dumbbell Incline Curl: 3x15x15x12
ABS:
Weighted Hanging Leg-Hip Raise: 3×20-30 reps all sets
Start your training correct and you will avoid many traumas after.
One of the most important aspects to mention here is the technique. Many beginners start by increasing quickly the amount of weight they lift because many guys from the gym lift more and they do not want to suffer disgrace.
My advice: do not look to the weights others lift. Everyone is different and you too.
You will have enough time in future to increase the weight. Now focus on the exercise's technique because if you will overlook this point now, in the future when you will lift big weights you may get a trauma because you got accustomed to incorrect technique.
Train correct, hard, adjust your diet and sleep at least 8 hours per night and 0,30-1.00 hours during the day and you will have a very solid base in BodyBuilding.
See you in the gym.
Read Next Article on Muscle Building Supplements.
Post Footer automatically generated by Add Post Footer Plugin for wordpress.
Tweet