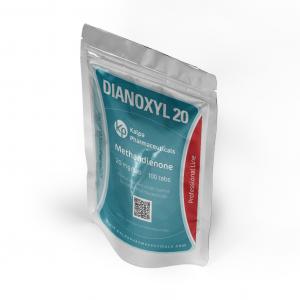 Limited Edition Dianoxyl 20mg – Kalpa Pharmaceuticals 20mg Dbol – Dianoxyl 20mg
Another new product from Kalpa Pharmaceuticals – Dianoxyl 20mg.
That means it will be easier for us now to use it, now 2 tabs per day will give you 40mg of methandienone.
At the moment of writing this article Kalpa is selling their limited edition of the dbol 20mg at the price of the 10mg version.
Great! Isn't it?
Train hard!
Post Footer automatically generated by Add Post Footer Plugin for wordpress.
Tweet