Kalpa Pharmaceuticals Anavar – It looks like in 2016 year Kalpa wants to bring some smile and comfort for its loyal customers. So a few months ago when we heard news that Kalpa wants to make some of their products with double dosage we did not pay much attention to it but now we see Kalpa kept its promise.
Today we see on sale on GBNSTORE and PANDAROIDS. The first double dosage product by Kalpa Pharmaceuticals Anavar (oxandrolone), trade name is Oxandroxyl 20mg.
Well, as far as we see that is limited edition so anyone who is interested must hurry up.
Feel free to write a review of this product under this article.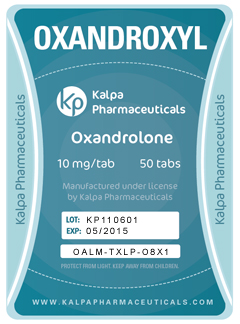 Post Footer automatically generated by Add Post Footer Plugin for wordpress.
Tweet