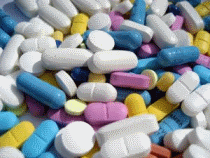 March 25, 2010
Supplements can help reduce high cholesterol. A new report from ConsumerLab.com reviewed the evidence behind each of the popular cholesterol-lowering ingredients out there. They provided test results for 12 supplement brands. The lab testing focused on supplements containing plant sterols or policosanol and showed most to contain what they listed on their label. They also measured other measures of quality control standards – for example, one product failed to break apart in the disintegration test, suggesting that its sterols would not be properly released and be used by the body.
Plant Sterols
Among the supplement ingredients proven to work are plant sterols (a.k.a phytosterols). These substances which bind cholesterol in the gut. The FDA permits plant sterol-containing products to claim that they help
"reduce the risk of heart disease when used with a diet low in saturated fat and cholesterol."
This claim can only be made if the product provides a minimum of 800 mg of free sterols or 1300 mg of sterol esters divided over 2 servings each day. ConsumerLab.com identified 7 brands of plant sterol-containing supplements that met this requirement. However, an eighth product would not break apart to release its ingredients within the allowed 30 minutes. Even when tested for six hours, the product still did not fully disintegrate. Buyer beware.
Policosanol
Policosanol is another supplement ingredient touted to lower cholesterol, although the clinical evidence is mixed. Tests by ConsumerLab.com identified 4 policosanol-containing supplements that contained the claimed amount of the policosanol and met other quality standards.
Source: http://www.nutraceuticalsworld.com

Discuss this on bodybuilding forum

==================
We do not promote the use of anabolic steroids without a doctor's prescription. The information we share is for entertainment purposes only.
THIS IS NOT MEDICAL, LEGAL OR ANY OTHER TYPE OF ADVICE. SIDE EFFECTS ARE UNKNOWN SO THEREFORE DEATH AND SERIOUS BODILY INJURY MAY OCCUR. ONLY USE DRUGS, SUPPLEMENTS, OR EXERCISE UNDER YOUR DOCTORS DIRECTION.
==================
Post Footer automatically generated by Add Post Footer Plugin for wordpress.
Tweet