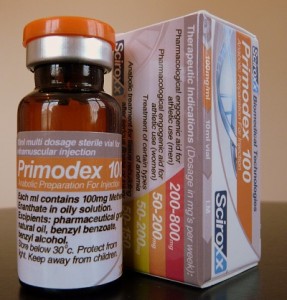 A steroid cycle without Testosterone as base is not ideal.  When running any cycle you want to have testosterone as the base because it will help you keep your gains and not only that, when you take steroids it shuts your natural production of Testosterone down.  When your natural testosterone is shutdown, it makes it hard to get or maintain an erection.  This could interfair with your sexlex or even harm your body from start producing its own testosterone again.
Are there any cycles that you can run that can be run safe.  Yes of course but a very few.
To run a cycle with out Testosterone there are 2 oral cycles i could suggest. One being with Dball and the orther with Tbol.
Dball you can run it for 6 weeks, Along with Clomid during PCT.
Week 1-25mg
Week 2- 30mg
Week 3 35mg
Week 4 30mg
Week 5 25mg
Week 6 20mg
TBol only cycle with Clomid for a week during pct. This cycle is not harsh on your body at all.
8 week cycle
Week 1-3 40mg
Week 4-6 60mg
Week 7-8 80mg
Clomid for the following week.
Last cycle i will sugest is a inject and oral
Primo and Anavar. Nolva and clomid PCT.
Week 1-14 Primo 600mg
Week 1-8 Anavar 80mg Daily.

Discuss this on bodybuilding forum

==================
We do not promote the use of anabolic steroids without a doctor's prescription. The information we share is for entertainment purposes only.
THIS IS NOT MEDICAL, LEGAL OR ANY OTHER TYPE OF ADVICE. SIDE EFFECTS ARE UNKNOWN SO THEREFORE DEATH AND SERIOUS BODILY INJURY MAY OCCUR. ONLY USE DRUGS, SUPPLEMENTS, OR EXERCISE UNDER YOUR DOCTORS DIRECTION.
==================
Post Footer automatically generated by Add Post Footer Plugin for wordpress.
Tweet