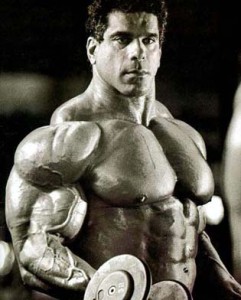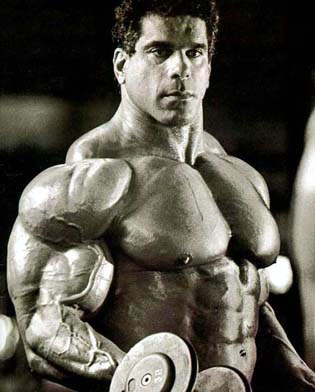 "16 Weeks Out. 240lbs What Should Your Diet Look Like" Article by Muscles Prod
16 weeks out from competition Bodybuilders are starting to look to get into there best shape. So what is the diet. How do we eat to get into are best shape.
If you are working out, your body weight / fat percentage will for a person 6 feet tall weighing in about 245lbs will be at about 23% body fat. Comes the day of the competition you will want to be around 5% body fat. If you are heavier or lighter, adjust this to your size as food is very scientific part of bodybuilding. Very Important to follow a strict diet.
Diet will consist of 6 meals, along with a gallon of water everyday. Eating about every 3 hours.
On the days you don't train, your 6th meal will be just 2 scoops of protein powder shake.
Diet of 6 meals
Meal 1 – 4oz Red Meat, 6 egg whites, 1 cup measured dry oatmeal.
2-9oz of Haddock, 2 cups cooked white rice,
3 – 2 scoops isopure, 2 scoops waxy maize, 2 scoops BCAA powder, 2 scoops creatine, glutamine
4- 7oz Chicken breast, 1 1/2 cups white rice
5- 7 oz Chicken breast ,8oz Yam
6- 8oz lean Red Mead, 4oz Steammed Brocoli
This is perfect for your workout diet, in competition or not, this is the way of eating to get a great body. Nothing listed is bad for you and nothing will make you gain weight, you will be feeding your muscle, and speeding your metabolism up all day. Other diets like this can be found at www.hypermuscles.com
If using a steroid, you will acheive even more in results this is with out a doudt a great way to get into shape. If you are heavy then cut the food in half, it will help burn fat, if you weigh less add an ounce or 2 to each serving. You can use it as a bulk aswell. THIS DIET IS SPECIFICALLY TO LEAN YOU OUT. www.hypermuscles.com can give you more info on your bulk diet, cut diet, lean mass diets anything else you want for your specific needs.
Post Footer automatically generated by Add Post Footer Plugin for wordpress.
Tweet