Should you start with Testosterone Injections or Dianabol Tabs.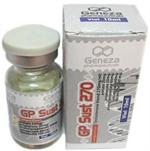 A big question when it comes to taking steroids.  Should i inject first or should i start with an oral and slowly get into taking anabolic steroids.  Many forums and google searches will send you to begginer cycles that include injections.  This is because all anabolic steroids are forms of Testosterone.  If you get side effects from Test you will get them from alot of other anabolic steroids.  So you think let me start off with dianabol and just see how this effects me.   But it can also be a mistake. 
Testosterone is a great steroid, you grow on it no matter what.  But not all Testosterones are the same.  For example Testosterone enanthate is slow acting and you wont see anything for 3 to 4 weeks.  But after 4 weeks you have a high dose of Testosterone running threw your body, which can cause side effects that will not go away for the same amount of time after injecting meaning you can run into some real problems.   But Testosterone Prop, is fast acting meaning it is in you work 2 days after injecting it.  So if you get any side effects they will be gone alot faster and you can control it.    If you can control it you wont need to worry about running into problems.  If you can not use Testosterone then dball will probley give you are amount of side effects aswell, so you will be good running a steroid like TBOL.
The side effects of oral steroids are greater because they need to go threw your liver to begin working, putting stress on your body.   When you inject a steroid it barely passes threw the liver and wont cause the stress that the oral steroids can put on you. 
When taking a oral steroid like dianabol which you can find here http://www.gbnstore.net/oral-steroids-336/gp-methan-10-2351.html  you will want to run Liver protection products like LIV52 and Milk Thistle, which you can find at www.gbnstore.net  When running this product alone for your first cycle you will want to slowly up the dose a great cycle would be example.
6 week Dball
Dball week 1 25mg, week 2 30mg, week 3, 35mg, week 4 30mg, week 5 25mg week 6 20mg.
Following a pct you can learn more about pct at www.hypermuscles.com and can find pct med at www.gbnstore.net  These are great sources for everything that you need and they are safe and most importantly legit. 
Starting a steroid cycle is your choice, dball will give you gains and Test will give you better gains.  But remember what you work for is what you get out of them.

Discuss this on bodybuilding forum

==================
We do not promote the use of anabolic steroids without a doctor's prescription. The information we share is for entertainment purposes only.
THIS IS NOT MEDICAL, LEGAL OR ANY OTHER TYPE OF ADVICE. SIDE EFFECTS ARE UNKNOWN SO THEREFORE DEATH AND SERIOUS BODILY INJURY MAY OCCUR. ONLY USE DRUGS, SUPPLEMENTS, OR EXERCISE UNDER YOUR DOCTORS DIRECTION.
==================
Post Footer automatically generated by Add Post Footer Plugin for wordpress.
Tweet