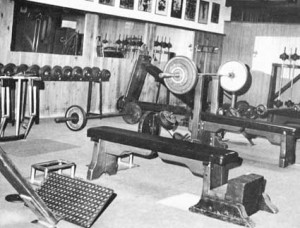 When it comes to going to the gym.  It does not matter who you are you should follow these simple rules.  Its helps to show everyone else in the gym, that you have respect for the gym and the people around you aswell.
Being nice and polite to anyone and everyone is the first thing you should have in mind.  When joining a gym, you are probley going there to start working on your body and to change your health for the better.  Everyone wants to look better, and be in shape for the beach and clubs.  But working on your self as a person is even more important.  Being a good, strong confident individual.  Having a good attitude in the gym will help other people feel easy to approach you maybe if they need help, or just want to introduce themself to say hi when they walk in, it may not be part of your workout, but being comfortable around everyone makes everything much easier.
Gym Etiquette
Sharing in a gym while you are in between your sets.  You may not have the time, but just offering somone is nice and the obviously are also on a time scheduale.
Treadmills somtimes come limited in gyms, if you see the gym is packed and people are waiting try limiting your workout to a half hour rather then the 45 minutes.
When you are working out try to stay in controll. No one likes the people who are curling and it takes them 15 minutes to do 3 sets because there lifting weights they cant even lift in the first place.  Try to stay quiet aswell.  Dont drop your weights, there is no reason for it. Also quite annoying really. I think people just do it so you look over at them, if you need attention go to a club.   Use the euqipment properly.
Most imporant make sure you clean up after your self, clean and whipe down machines that you workout on.  It is quite nasty going to lay on a a bench and its all swet.  No one enjoys that its gross.

Discuss this on bodybuilding forum

==================
We do not promote the use of anabolic steroids without a doctor's prescription. The information we share is for entertainment purposes only.
THIS IS NOT MEDICAL, LEGAL OR ANY OTHER TYPE OF ADVICE. SIDE EFFECTS ARE UNKNOWN SO THEREFORE DEATH AND SERIOUS BODILY INJURY MAY OCCUR. ONLY USE DRUGS, SUPPLEMENTS, OR EXERCISE UNDER YOUR DOCTORS DIRECTION.
==================
Post Footer automatically generated by Add Post Footer Plugin for wordpress.
Tweet