Dball only cycle with clen. Quick Bulk and cut cycle for the summer.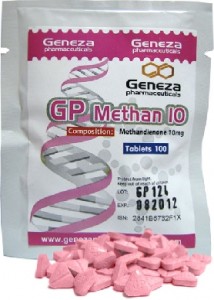 Adding a quick 12lbs in 4 weeks of mass is not a problem when it comes to using Dball.   Alot of users are going to complain about the water weight that comes with the results, but this is not a problem you loose water weight with all steroids thats aromatise.   But if you are looking to add a quick 10lbs and then cut up and keep the muscle you gained there is a way to do it.   Running Clenbuterol at the end of the cycle along with PCT is always a way to go.   Clenbuterol will help you keep your muscle you gained and harden you out.  So the mass you gain will now become nice and lean.
Your cycle will actually be 4 weeks along with 3 weeks of pct and clen.
50mg week 1 – 4 dball.
40mcg week 5 clenbuterol – 60 mcg week 6 and 7.
40mg week 5-7 Nolva
A quick cycle, for some quick keepable gains.  If this is your first steroid cycle this can be a quick test cycle to see how well your body reacts.

Discuss this on bodybuilding forum

==================
We do not promote the use of anabolic steroids without a doctor's prescription. The information we share is for entertainment purposes only.
THIS IS NOT MEDICAL, LEGAL OR ANY OTHER TYPE OF ADVICE. SIDE EFFECTS ARE UNKNOWN SO THEREFORE DEATH AND SERIOUS BODILY INJURY MAY OCCUR. ONLY USE DRUGS, SUPPLEMENTS, OR EXERCISE UNDER YOUR DOCTORS DIRECTION.
==================
Post Footer automatically generated by Add Post Footer Plugin for wordpress.
Tweet