Protein Fluff. – Great Dessert or Snack.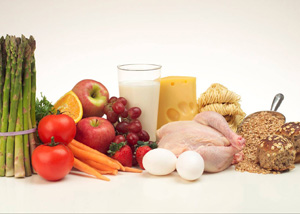 Protein Fluff.  Some of you may have heard about this, me not untill recently. If you are on a strict diet or bulking routine, adding this to either will ease your way to your goals. 
Protein Fluff is a mix of Protein powder, Water or Milk, and fruit, mainly Berries, Strawberrys.  Some people keep the Fruit out and add Peanut butter.  They mix the ingredient's and after wait about 8 minutes.  After the 8 minutes have passed there will be a fluff that has formed.  It will be around 200 calories and about 25grams of protein.  CONTINUE reading for exact instructions.
40 g protein powder. Works with: 100% Casein Protein , Nitrean, Slow Protein and some whey protein types.   Next you will add 200 grams of thawed and mashed berries.  strawberries, raspberries or blueberries.  And at last 2 ounces of water or skim milk.  It works best with Skim Milk alot better fluff.
Alternative version: 30 g protein powder, 125 g berries, 1.25 dl (4.25 ounces) water or skim milk.

Discuss this on bodybuilding forum

==================
We do not promote the use of anabolic steroids without a doctor's prescription. The information we share is for entertainment purposes only.
THIS IS NOT MEDICAL, LEGAL OR ANY OTHER TYPE OF ADVICE. SIDE EFFECTS ARE UNKNOWN SO THEREFORE DEATH AND SERIOUS BODILY INJURY MAY OCCUR. ONLY USE DRUGS, SUPPLEMENTS, OR EXERCISE UNDER YOUR DOCTORS DIRECTION.
==================
Post Footer automatically generated by Add Post Footer Plugin for wordpress.
Tweet