A Cutting Diet and Exercise Program.
19 January 2011
One Comment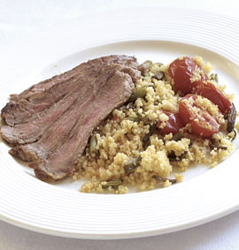 Introducing a Cutting Diet and Exercise Program
First off i would like to state that this is not hard, and anyone willing to commit to the workout and diet will benefit from it in a number of ways. This Exercise program is not hard in anyway, and the diet you should be more the capable of with enough will power.
First i will begin with diet because it is most important. When you diet you need to burn off more then you take in, in calories daily. To do so one must burn off more calories then you eat. For Example: Eat 250 calories and burn off 500 calories, you have -250 in your body and you will begin to loose weight. Diet is so important because your body need nutrients to burn fat, without enough you will eventually gain weight.
Daily Food Intake.
Breakfast – 1 or 2 cups Eggwhites.
2-3 hrs later – Protein shake
lunch – Tuna, Chicken or Turkey
Dinner- Protein Shake 2-3 scoops.
Note. You may add in another meal of both egg whites and chicken,Turkey or Tuna.
Workout – You should lift 3-4 days a week try for 5 and 2 days off. But what is important is the cardio.
You have have have to do cardio (FIRST THING IN THE MORNING BEFORE ANYTHING) Doing this you will burn off alot more fat. This is why, when you go to bed at night your body consumes all the calories and carbs in your body, and when you wake up your body is looking for food. Now when you go onto a treadmill your body will begin to use fat as a source of energy and you will burn that off. 45-60 minutes in the morning before anything will give alot of people between 500-900 calories. Thats right, not only are you taking in around 1200 calories you start the day off with alot of you calories already burnt off, and along with diet, your metabolism speeds up burning calories all day, and then to top it off your muscle building workouts will help aid in fat burning.
I have seen with my own eyes, 6 months time a person loose 120lbs doing this. But they stuck with it and never quit, they pushed them selfs to the limit everyday for only a hour. Hey do 3hours if you can a day and loose the weight alot faster. Its works just try it.

Discuss this on bodybuilding forum

==================
We do not promote the use of anabolic steroids without a doctor's prescription. The information we share is for entertainment purposes only.
THIS IS NOT MEDICAL, LEGAL OR ANY OTHER TYPE OF ADVICE. SIDE EFFECTS ARE UNKNOWN SO THEREFORE DEATH AND SERIOUS BODILY INJURY MAY OCCUR. ONLY USE DRUGS, SUPPLEMENTS, OR EXERCISE UNDER YOUR DOCTORS DIRECTION.
==================
Post Footer automatically generated by Add Post Footer Plugin for wordpress.
Tweet