Best Performance Enahancers to Burn Fat.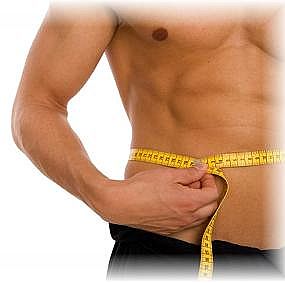 There are quite a few products available from different pharmacys.  Alot of the sought after products legal and illegal are, Clenbuterol Thurmogenic, T3 and T4 thyroid hormones, DNP, cyx3, Ephedra and icyplex.  Most of these products come in pill for and liquid form to take orally, and only on of these product do you inject into your fat for local fat loss where you cant loose fat the most. All with differnet side effects.
Injectable Icyplex is made from axio labs.  This product comes in a 50ml vial containing a blend of Clenbuterol HCL: 40mcg/ml and Yohimbine HCL: 5.4mg/ml. ICYPLEX is a blend of Clenbuterol and Yohimbine HCl. Clenbuterol is a adrenergic agonist with some similarities to ephedrine, but its effects are more potent and longer-lasting as a stimulant and thermogenics drug. Thermogenics are dietary supplements used to stimulate the body's burning of fat. Thermogenics increase the metabolism of the body's adipose tissue, generating heat ( thermo genesis).Old practices like exposing the body to very cold temperatures to raise Basal Metabolic Rate (BMR). This is usually done by soaking the body in icy cold water until a person can not tolerate it any longer almost to the point of inducing hypothermia. This then causes a release of thyroxin from the thyroid gland by means of the sympathetic nervous system thus raising BMR resulting in an increase in body temperature back to normal
Clenbuterol is a great product in which a 2 week cycle, or 3 week cycle you can loost 12 or more lbs.  It helps fight stubburn fat. Clen is commonly given to patients with some type of breathing disorder. The doctors prescribe this drug as a bronchodilator and decongestant. Those suffering from asthma or any other chronic breathing disorder turn to this drug since it can help them breath much easier. The substance helps by stimulating the central nervous system, enhancing blood pressure and transportation of oxygen in the body, and expanding aerobic capacity. When the drug is taken, the rate of fat and protein metabolism increases, while the rate of glycogen storage decreases. The drug can also help smoothly relax the muscles.   Clenbuterol can be found by Geneza Pharmacy, Sciroxx, RUI, and find more to www.hypermuscles.com
T3 and T4 are great thyroid products that can safely increase your thyroid.  These products are made also by Geneza, Sciroxx RUI and even axio labs.  These product will cause your thyroid to speed up, when your thyroid speeds up you can speed up the rate in which your fat burns and metabolizes fat.  These products are actually combined with trenbolone when on a steroid cycle included tren, but also clenbuterol to make fat burning twice as effective.  You can find very important cycle information for clen and t3 at www.hypermuscles.com

Discuss this on bodybuilding forum

==================
We do not promote the use of anabolic steroids without a doctor's prescription. The information we share is for entertainment purposes only.
THIS IS NOT MEDICAL, LEGAL OR ANY OTHER TYPE OF ADVICE. SIDE EFFECTS ARE UNKNOWN SO THEREFORE DEATH AND SERIOUS BODILY INJURY MAY OCCUR. ONLY USE DRUGS, SUPPLEMENTS, OR EXERCISE UNDER YOUR DOCTORS DIRECTION.
==================
Post Footer automatically generated by Add Post Footer Plugin for wordpress.
Tweet