Diabetics with low vitamin D have high risk of death
22 November 2010
No Comment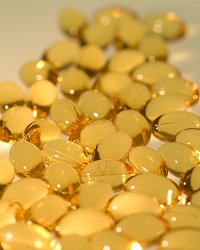 (NaturalNews) A new study published in the American Diabetes Association journal Diabetes Care says that diabetics who are deficient in vitamin D have a significantly higher risk of dying from all causes or developing cardiovascular disease than those with higher levels of the vitamin. The findings support a multitude of current research on the importance of maintaining high blood levels of vitamin D, regardless of specific health conditions.
Dr. Christel Joergensen and her colleagues at the Steno Diabetes Center in Gentofte, Denmark, found that diabetics with blood levels of vitamin D lower than 13.9 nmol/L (5.6 ng/mL) are nearly twice as likely as those with levels above 13.9 nmol/L to develop heart disease. These same patients were more than twice as likely to die compared to those with higher levels.
However, average vitamin D levels among the 289 participants in the study hovered around 35.7 nmol/L (14.3 ng/mL), which is still far below Vitamin D Council recommendations of between 125-200 nmol/L (50-80 ng/mL). In other words, even those patients with levels above the threshold used in the study were still severely deficient in vitamin D.
The direct correlation between vitamin D deficiency and disease is observable across the health spectrum. Everything from muscle pain and arthritis, to cancer and autoimmune disorders are aggravated and even caused by having insufficient amounts of vitamin D circulating in the blood (
According to the Vitamin D Council, spending 20 to 30 minutes in the summer sun produces roughly 10,000 international units (IU) of vitamin D in white skin, while other sources suggest up to 20,000 IU. Such levels are optimal, and are far higher than current government recommendations of 200 to 400 IU a day.
Source: naturalnews.com

Discuss this on bodybuilding forum

==================
We do not promote the use of anabolic steroids without a doctor's prescription. The information we share is for entertainment purposes only.
THIS IS NOT MEDICAL, LEGAL OR ANY OTHER TYPE OF ADVICE. SIDE EFFECTS ARE UNKNOWN SO THEREFORE DEATH AND SERIOUS BODILY INJURY MAY OCCUR. ONLY USE DRUGS, SUPPLEMENTS, OR EXERCISE UNDER YOUR DOCTORS DIRECTION.
==================
Post Footer automatically generated by Add Post Footer Plugin for wordpress.
Tweet