A few Key Exercises to Devlope your Chest.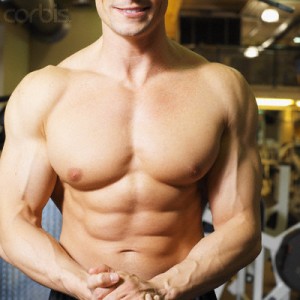 To Devlope a good chest Benching comes to mind.  Benching is a exercises that actually bulks your chest, makes it wider.  But there are a few exercises that people do not do at all that really make your chest stand out. 
Dips.  This Exercise is perfect for targeting your lower part of your chest muscles, under your nipple is where alot of fat may store, to get rid of this excess fat, that you might even think is gyno, do dips Sets of 4 and 12 reps each set.
Flat Bench Flys- Flat Bench Flys work on the inner part of your chest, and the outer part of your chest, this heklps develope a good roundness to your peck and, cut to your inner chest.
Flat Bench Dumbell Press – These help to build the depth of your chest.  Great for thicknect and and building the upper part of your chest.
Incline Fly- Incline is where you really hit yor chest, this will help with striations and cuts in your chest and really building that inner part of your chest.
Incline Dumbell press – Same as the flat bench, but this also helps with the upper part of your chest, and middle part of your chest.
To finish off your chest the most important part to all of this is burining your chest out at the end with PUSH UPS.  Push ups help develope the whole chest, it is actually one of the best exercise for your chest all around.  
Follow these 3 steps.  You will be doing each exercise till failure meaning untill you cant do the push up anymore.  It dont matter if you can only do 12 12 is better then none, and the next time you do this you will beable to do more and more. 
Diamond push ups, this will work the inner part of your chest, and when you get to failure you go to the next one right away, a regualr push up style, make sure your hands are lined up with your shoulders, and again start pushin up untill failure this will work the middle of your chest and upper part.  Next wide Hand push ups spread your arms out as far as you can and begin to push up this will worth on your whole chest developement and do these untill failure.
This is it.  You have a great chest workout with 5 Exercises to hit the whole chest, and a burnout workout in the end to build strentgh, and a powerful shredded looking upper body. 
So your workout- Chest Day
Dips 4 sets- 12 reps
Flat bench flys 3 sets 9 reps – Flat Bench Dumbells press 3 sets 9 Reps
Inclinde Bench Fly 3 sets 9 reps – Inclinde Dumbell Press 3 sets 9 reps
Push ups untill Failure – Diamond Pushups – Milatary Push up – Wide push ups. 
To find out more about these exercises and other routines, visit www.hypermuscles.com this is where great information on all differnet aspects of bodybuilding can be found.

Discuss this on bodybuilding forum

==================
We do not promote the use of anabolic steroids without a doctor's prescription. The information we share is for entertainment purposes only.
THIS IS NOT MEDICAL, LEGAL OR ANY OTHER TYPE OF ADVICE. SIDE EFFECTS ARE UNKNOWN SO THEREFORE DEATH AND SERIOUS BODILY INJURY MAY OCCUR. ONLY USE DRUGS, SUPPLEMENTS, OR EXERCISE UNDER YOUR DOCTORS DIRECTION.
==================
Post Footer automatically generated by Add Post Footer Plugin for wordpress.
Tweet