How to motivate yourself to go to gym when weather is bad.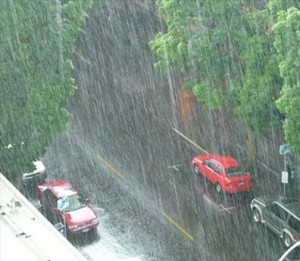 How to motivate yourself to go to gym when weather is bad.
By MusclesProd
Imagine a Saturday evening…you are watching TV, suddenly clock is showing 17:00 PM and you know that in half an hour you must be in the gym for legs training. You take a look at the clock then turn your head to the windows and what you see there makes you think twice whether go to the gym or not because outside its raining! "And what?" will say some of you however there are others who will say: "Oh, the weather is bad and I will get wet, I have no motivation everything outside is so sadly and more over that last leg workout was very hard and I think I still can feel the pain in my quads, I guess I need more time to recuperate." Is this familiar to you? I guess yes as such times happens to each of one.
Especially when it comes to bad weather and leg training. What thoughts are necessary to make go and train? If you will not train today think that:
1. Each missed workout is one step back. A step back from your goal, a step back from your opponent (in case you compete), a step back from self-discipline, a step back from a better health.
2. Circumstances shall not influence you. Develop an attitude like "I control circumstances and not vice-versa. So it does not matter what happens if I have training I MUST DO IT.
3. Remember Arnold who in early days of his career went to the gym on a Sunday and when he saw it is closed he took a stone and broke gym's windows. When police came they saw him training.
4. Another example from Arnold Schwarzenegger's life is when he was young and just started bodybuilding he must go by walk about 8km to the gym and back. His gym was not near his parent's house but this did not stopped him from going to the much. Later he bought a bicycle for this purpose. Imagine yourself after a hard leg training and then ride a bike to home 8km. How do you feel? 🙂 Nowadays we dont need doing this however we still find excuses to miss training days.
Arnold and many other successful bodybuilders made their choice, they took control over emotions and feelings and achieved the goal they were fighting for. What is your choice today?
© MusclesProd.Com 2010. You may copy and use this article only with source indication (www.musclesprod.com)
Image (C): 4.bp.blogspot.com

Discuss this on bodybuilding forum

==================
We do not promote the use of anabolic steroids without a doctor's prescription. The information we share is for entertainment purposes only.
THIS IS NOT MEDICAL, LEGAL OR ANY OTHER TYPE OF ADVICE. SIDE EFFECTS ARE UNKNOWN SO THEREFORE DEATH AND SERIOUS BODILY INJURY MAY OCCUR. ONLY USE DRUGS, SUPPLEMENTS, OR EXERCISE UNDER YOUR DOCTORS DIRECTION.
==================
Post Footer automatically generated by Add Post Footer Plugin for wordpress.
Tweet