Testosterone, Dball and Deca nandrolone. Intermediate Cycle.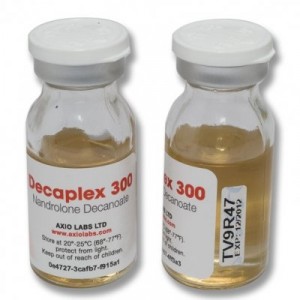 Starting the use of steroids should always begin with one steroid.  Testosterone alone, for a couple of cycles to see how well your body adjust, and then you introduce in an oral like Dianabol.  Oral steroids are great, but injectables are alot safer. Running Deca with these 2 compounds is a great cycle because the side effect ratio is way lower then the positive results.
The cycle, keep Letro or Arimidex on hand incase you run into side effects on this one seeing you are now introducing a new steroid.  Nolvadex also helps aswell.
Week 1 – 12 Testosterone 750mg a week 3 injections a week.
Week 1 – 5 Dball 50mg a day
Week 1-10 Deca 400mg.
Running this cycle is simple and if you are using Geneza or Sciroxx products it will be nothing but smooth injections, and great results.  You can find out more about where to get these products at www.hypermuscle.com
You pct cycle can also be found at the link above.

Discuss this on bodybuilding forum

==================
We do not promote the use of anabolic steroids without a doctor's prescription. The information we share is for entertainment purposes only.
THIS IS NOT MEDICAL, LEGAL OR ANY OTHER TYPE OF ADVICE. SIDE EFFECTS ARE UNKNOWN SO THEREFORE DEATH AND SERIOUS BODILY INJURY MAY OCCUR. ONLY USE DRUGS, SUPPLEMENTS, OR EXERCISE UNDER YOUR DOCTORS DIRECTION.
==================
Post Footer automatically generated by Add Post Footer Plugin for wordpress.
Tweet