Quick update. What can a Cycle do for you.
7 November 2011
2 Comments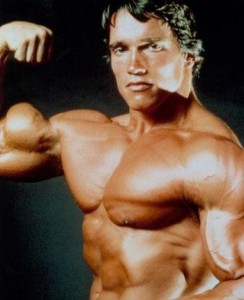 Over the past few weeks, there has been many power outages in my town due to a snow storm at the end of October. I would like to say i have my power back now and i hope it does stay on so i can keep posting.
I no people are interested to hear how the results are coming with the cycle.
I do have a scale but the cam is not working. Its battery operated.
First weigh in was 240lbs. And now i look way better, my body looks more in shape just about a week and half in, and im down to 234. So that is a total loss of 6lbs. Pretty good so far, 5 more weeks i cant wait to see how good this turns out.
Side Effects- Very hard to fall asleep. Other then that none at all.
I enjoy the products alot. I feel great, tired here and there during the day and cant sleep somtimes, but other then that it works very well. And all the product is clean.
I would like to thank www.gbnstore.net and www.hypermuscles.com for the great information and the real products and safe buisness. Very happy with everything as of right now.
As soon as i can pics will be up.
Stay posted, i would also like to hear feedback, and your thoughts on the cycle.

Discuss this on bodybuilding forum

==================
We do not promote the use of anabolic steroids without a doctor's prescription. The information we share is for entertainment purposes only.
THIS IS NOT MEDICAL, LEGAL OR ANY OTHER TYPE OF ADVICE. SIDE EFFECTS ARE UNKNOWN SO THEREFORE DEATH AND SERIOUS BODILY INJURY MAY OCCUR. ONLY USE DRUGS, SUPPLEMENTS, OR EXERCISE UNDER YOUR DOCTORS DIRECTION.
==================
Post Footer automatically generated by Add Post Footer Plugin for wordpress.
Tweet