Oral cutting Cycle. Winny V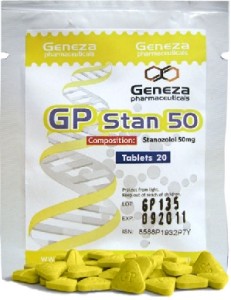 Oral only cycles are not praised or looked upon.  But back in the early days oral only cycles of just dianabol were used.  Why is it that today we are looking at these huge cycles, when some of us just want to lean out and gain some muslce.  Dball and winstroll are the only oral only cycles that should be considerd as each of them do its just well.  Dball only you can find in earlier post this post i would like to focus on a oral only winstrol cycle.
Training comes first along with diet.  If you are cutting down, start by cutting 500 calories daily, on winstrol it should be fairly easy to maintain and grow on just 1500 calories a day, if you are being real strict 1200 daily for a male i would suggest with calories. 
 Training should be as simple as Mon – Legs
Tues – Chest/Bi
Wed – Rest
Thurs – Back
Fri – Shoulder/tri
Sat/Sun – Rest
Winny cycle
6 weeks Bridge cycle.
Week 1 – 20mg
Week 2 – 40mg
Week 3 – 60mg
Week 4 – 60mg
Week 5 – 40mg
Week 6 – 20mg
Adding Clenbuterol to this cycle will help with a desired lean ripped look.  I dont not suggest adding in T3, unless you have mass quantity of weight to burn off and you are just looking to loose alot of weight and fat all over.   You can find more info on a cycle including all 3 products at www.hypermuscles.com
Following this cycle a simple 2 weeks of nolva at 40mg daily for 2 weeks is more then plenty to recover from this cycle.
Find your products at the proven and safe www.gbnstore.net one of the best suppliers around.

Discuss this on bodybuilding forum

==================
We do not promote the use of anabolic steroids without a doctor's prescription. The information we share is for entertainment purposes only.
THIS IS NOT MEDICAL, LEGAL OR ANY OTHER TYPE OF ADVICE. SIDE EFFECTS ARE UNKNOWN SO THEREFORE DEATH AND SERIOUS BODILY INJURY MAY OCCUR. ONLY USE DRUGS, SUPPLEMENTS, OR EXERCISE UNDER YOUR DOCTORS DIRECTION.
==================
Post Footer automatically generated by Add Post Footer Plugin for wordpress.
Tweet