GP – Halotest. How to run this oral.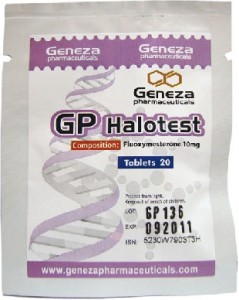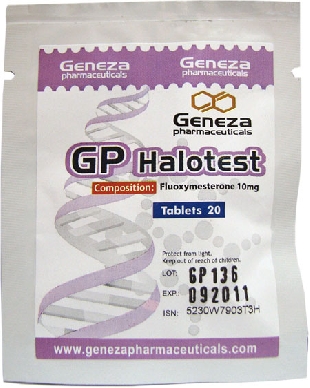 GP Halotest is a great oral steroid. It is a strong Androgenic steroid, when one uses this product the gains are noticable in strentgh and aggression.  If you are  trying to stay at a certain weight and maintain what you already have, this is a great product to help increase just your strentgh, it will make you a whole lot stronger.
Cost of GP Halotest, it is actually a pretty expensive oral you can buy it now for about 55$ for about 20 tabs, at about 10mg a pill.
If you are going to cycle this product, 2 tabs a day at about 20mg for 6 weeks is perfect.  In this amount of time it can make your muscles more dense, in which it will give your muscle a more built look.  Alot leaner and you will notice a clear definition and hardness.
A begginer could run a simple Test P cycle with Halo.
Week 1 – 8 Test P 100mg Injected EOD
Week 1-6 Halo Oral 20mg split 2x a day ED.

Discuss this on bodybuilding forum

==================
We do not promote the use of anabolic steroids without a doctor's prescription. The information we share is for entertainment purposes only.
THIS IS NOT MEDICAL, LEGAL OR ANY OTHER TYPE OF ADVICE. SIDE EFFECTS ARE UNKNOWN SO THEREFORE DEATH AND SERIOUS BODILY INJURY MAY OCCUR. ONLY USE DRUGS, SUPPLEMENTS, OR EXERCISE UNDER YOUR DOCTORS DIRECTION.
==================
Post Footer automatically generated by Add Post Footer Plugin for wordpress.
Tweet