New FDA regulations to destroy small organic farms
19 October 2010
No Comment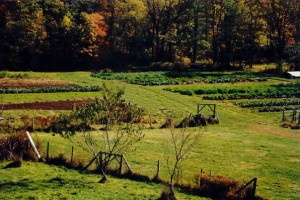 (NaturalNews) A proposed law to bring farms more directly under FDA supervision could be the death of small organic farms, natural food advocates have warned.
"How do we trust that the FDA is going to know about things that the San Francisco Bay Area has been very progressive on — the field to fork, fresh, grow local, buy local — all of that?" said Rep. Sam Farr. "The organic people are feeling that the regulations the FDA may promulgate will be so safety oriented, it'll put them out of business."
Spurred by recent outbreaks of foodborne illness across the country, Congress has moved to give the FDA direct control over the production, storage, transport, inspection and recall of food products. A bill to that effect has already passed the House of Representatives, while another version is currently before the Senate.
Yet small farmers object that even the more lenient Senate version would be an undue burden on their operations. They are backed up by a recent study from the University of California-Davis, which concluded that new food safety rules consistently impose higher per-acre costs on small farmers.
The farmers also argue that food contamination has not come from diverse, small-scale farms, but from big monoculture fields, from animal agriculture and from newer products such as pre-bagged vegetables, in which crops from a variety of farms are mixed, bagged and shipped over long distances.
"[The legislation] does not take on the industrial animal industry and the abuses going on," said California organic farmer Tom Willey. "The really dangerous organisms we're dealing with out here, and trying to protect our produce and other foodstuffs from, are coming out the rear end of domestic animals."
The first food poisoning outbreak in what would originally become a nationwide problem has been attributed to a strain of E. coli that first appeared in hamburger meat in the 1980s, and had spread to spinach by 2006.
Source: naturalnews.com

Discuss this on bodybuilding forum

==================
We do not promote the use of anabolic steroids without a doctor's prescription. The information we share is for entertainment purposes only.
THIS IS NOT MEDICAL, LEGAL OR ANY OTHER TYPE OF ADVICE. SIDE EFFECTS ARE UNKNOWN SO THEREFORE DEATH AND SERIOUS BODILY INJURY MAY OCCUR. ONLY USE DRUGS, SUPPLEMENTS, OR EXERCISE UNDER YOUR DOCTORS DIRECTION.
==================
Post Footer automatically generated by Add Post Footer Plugin for wordpress.
Tweet