Cutting Anabolic Steroid Stack.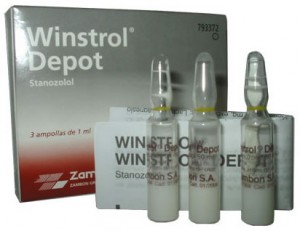 If you are looking to shed the rest of that extra weight, and be in the best shape of your life, try a little extra help from these Anabolic Steroids.  I am going to show you a simple but very effective cycle.  Including Testosterone P Inject, Winstroll oral, Tren Oral.  
The key to this cycle is ending a cycle with Oral Tren.  And then running your two last 3 weeks with oral tren.  Then including PCT.   I like to run this oral tren at the end because with it you get a fast result and the muscle you gain from the rest of the cycle is very maintainable after you put on alot of clean mass and burn the fat from your body with the tren.    
You will run this cycle for a complete 12 weeks.
Test Prop 75mg EOD  Week 1-12.  
Winny 50mg Week 1-4.
Oral Tren 500mcg ED  Week 10-12.
Run Nolva alone Week 13-16 40/40/20/20
For your diet if you want the best gains and an incredible look.  You will have to be strict as possible, if you are not you will still see good gains, but if you want to be the best at the end of this then you got to eat this way to acheive this.  Diet is the key to this cycle, you will be feeding your muscle and taking in alot of protein.
Water. Chicken, Liquid Egg Whites, Rice and Oatmeal
Breakfast 1 cup liquid egg white.  1 cup oatmeal.
Mid day- Protein shake
Lunch 1 chicken breast 1 cup rice.
Mid day 2 cups liquid egg white, quater cup protein powder mixed.
Dinner 1 chicken Break, 1 cup rice
Last meal 1 chicken breast 2 cups egg white

Discuss this on bodybuilding forum

==================
We do not promote the use of anabolic steroids without a doctor's prescription. The information we share is for entertainment purposes only.
THIS IS NOT MEDICAL, LEGAL OR ANY OTHER TYPE OF ADVICE. SIDE EFFECTS ARE UNKNOWN SO THEREFORE DEATH AND SERIOUS BODILY INJURY MAY OCCUR. ONLY USE DRUGS, SUPPLEMENTS, OR EXERCISE UNDER YOUR DOCTORS DIRECTION.
==================
Post Footer automatically generated by Add Post Footer Plugin for wordpress.
Tweet