IFBB Pro Bodybuilder Toney Freeman Taken Into Police Custody in Sweden
13 December 2010
2 Comments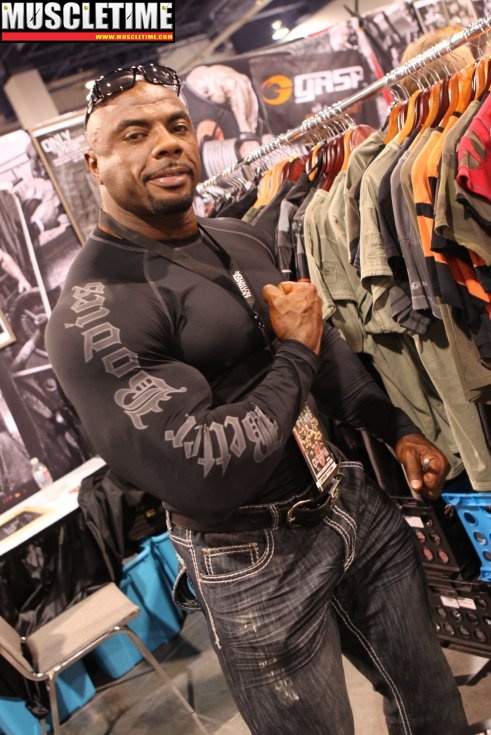 IFBB pro bodybuilder Toney Freeman was taken into police custody shortly after arriving in Sweden for the 2010 Fitness Festival in Göteborg. Freeman, a victim of "muscle profiling", was detained during an appearance in Sundsvall solely because he was a professional bodybuilder.
Freeman was compelled to submit to a urine test where he tested positive for anabolic steroids and cannabis. The X-Man admitted to using "medically-prescribed" testosterone and human growth hormone (HGH); he also acknowledged the use of marijuana (while in Amsterdam). He was released and has decided to cancel his remaining Swedish appearances in Stockholm and Goteborg and return to the United States.
The Anti-Bodybuilder Henrik Blusi
The Anti-Bodybuilder Henrik Blusi
Sundsvall Police Chief Henrik Blusi told local reporters that Swedish police know that professional bodybuilders use anabolic steroids. Chief Blusi further stated that it was "immoral" for steroid-using bodybuilders to enter Sweden where they are "role models" for young people.
Police chief Blusi acknowledged using promotional materials from the 2010 Fitness Festival to identify and target bodybuilder(s) who are scheduled to make guest appearances at the expo. IFBB Mr. Olympia Jay Cutler and IFBB pro Dennis James are also scheduled to appear this weekend in Göteborg.
The Swedish police chief, in an indirect warning to the bodybuilder superstars, told them that they are not welcome, "If you are a professional bodybuilder, you should not get to Sundsvall."
Toney Freeman strongly echoed that warning to his fellow IFBB pros in a phone interview with Aaron Singerman, "I don't need this crap. I'm leaving on my own. I advise Jay and DJ to stay out of Sweden too!"
UPDATE Dec-10, 2010: Mr. Olympia Jay Cutler cancels his guest posing appearance in Sweden. IFBB Dennis James, Jay Cutler, and Toney Freeman have all had their names removed from the official Fitnessfestivalen schedule.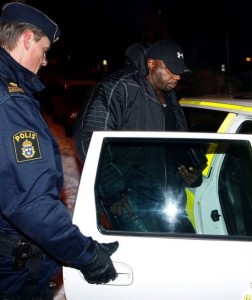 Toney Freeman is not the first IFBB pro bodybuilder to be subjected to "muscle profiling" by Swedish police. Pro bodybuilders Martin Kjellstrom and Irene Andersen have been arrested in exploratory investigations into steroid distribution. Muscle profiling has been used in numerous exploratory investigations during the Swedish-led international Operation Liquid. The Swedish authorities were successful in uncovering steroid distribution but most "muscle profiling" detentions/arrests only found personal use quantities of anabolic steroids and/or other performance enhancing drugs, if any.
Source: http://www.mesomorphosis.com/blog

Discuss this on bodybuilding forum

==================
We do not promote the use of anabolic steroids without a doctor's prescription. The information we share is for entertainment purposes only.
THIS IS NOT MEDICAL, LEGAL OR ANY OTHER TYPE OF ADVICE. SIDE EFFECTS ARE UNKNOWN SO THEREFORE DEATH AND SERIOUS BODILY INJURY MAY OCCUR. ONLY USE DRUGS, SUPPLEMENTS, OR EXERCISE UNDER YOUR DOCTORS DIRECTION.
==================
Post Footer automatically generated by Add Post Footer Plugin for wordpress.
Tweet