3 bodybuilding rules
8 September 2012
4 Comments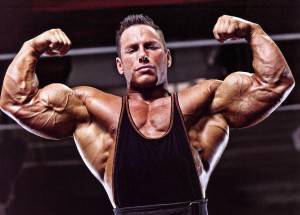 1. Train
2. Eat
3. Recover
Nothing else can be said just do these and stop searching for more information as if you are lazy guy nothing will help you.
If you think this is too simple, then please do a few things to prove yourself you are wrong.
Weigh yourself today and write weight in your new workout journal.
Take a picture of yourself and put it in the same workout journal.
Do things I wrote before for at least 3 months.
Eat enough protein and train seriously.
Then get back and post via comments your new weight and new picture of yourself.  You will be amazed!

Discuss this on bodybuilding forum
Post Footer automatically generated by Add Post Footer Plugin for wordpress.
Tweet