Creatine. Steroids and PCT. Should i add creatine or not.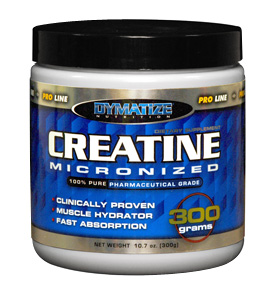 Creatine is used by many because of the simple fact that creatine helps to bring more nurtients to your muscle.  It is a amino acid that is found in your body.  When one takes creatine it is said that it will help to stop the build up of lactic acid.  Lactic acid is a muscle waisting problem in your body, when this builds up they say after 45 minutes in the gym, it begins to eat away at your muscle.  This is a problem for many peopel looking to gain mass.    After many problems with the product it was not banned, it is actually favored among many because it has steroid like qualitys.  
The problem with Creatine is that it can cause kidney and liver problems.  Many steroid users wonder if they should add this to there diet and steroid cycles.  But also if they should use it while one is on PCT.  The Post cycle treatments, you take after you take steroids to stop from loosing muscle. 
When you take steroids your body is already under enough stress.  Your liver and kidneys already are working harder for you, because you are using liver toxic drugs.  If creatine causes liver and kidney problems why would you think of causing your body more stress, if you are not growing on just steroids then there is a problem with your diet or workout routine, creatine is not the answer. 
PCT.  Should you add it to your pct.  I am going to say no.  This is because your body is going back to its natural state and again it has already been under stress enough from the cycle.  Adding in the creatine is just going to cause you problems and if this happens then what are you going to do, you dont no what caused you these side effects.  
Creatine side effects alone with out steroids – 
Stomach cramps
Nausea
Diarrhea
Loss of appetite
Muscle cramps
Weight gain
Does this look like somthing you want to chance when finishing up a great cycle.  Of course not, take your time there is no need for creatine what so ever, its not going to help you keep muscle, its just going to keep the WATER weight from the steroids on you and either way you will end up loosing the water weight eventually.

Discuss this on bodybuilding forum

==================
We do not promote the use of anabolic steroids without a doctor's prescription. The information we share is for entertainment purposes only.
THIS IS NOT MEDICAL, LEGAL OR ANY OTHER TYPE OF ADVICE. SIDE EFFECTS ARE UNKNOWN SO THEREFORE DEATH AND SERIOUS BODILY INJURY MAY OCCUR. ONLY USE DRUGS, SUPPLEMENTS, OR EXERCISE UNDER YOUR DOCTORS DIRECTION.
==================
Post Footer automatically generated by Add Post Footer Plugin for wordpress.
Tweet