CHICKEN CHEESE STEAK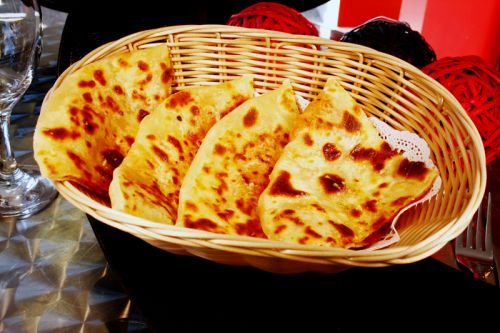 Nothing hits the spot quite like a good cheesesteak. Try this healthier chicken recipe for an easy-to-make, muscle-friendly meal
Serves 1
Ingredients
4 oz. boneless chicken breast
1 oz. provolone
1 oz. onion, chopped
½ oz. mushroom, chopped
½ oz. green pepper, chopped
1 whole-gfain steak roll
Salt, to taste
Preparation
1. Spray a nonstick skillet with cooking spray over medium-high heat. Add chicken and sauté for approximately 5 minutes or until chicken is done. Remove chicken from pan.
2. Add green pepper, mushrooms and sliced onion to pan and sauté until tender, with slightly brown edges. Stir in chicken and remove from heat.
3. Slice roll in half, place provolone, chicken, mushrooms, peppers, and onions on bottom half of each roll, and press roll halves together.
4. To grill buns, heat a clean, large nonstick skillet over medium heat; add sandwich and press gently with spatula to flatten. Grill on each side until cheese melts and bread is toasted.
NUTRITION FACTS: 523.5 calories, 42 g protein, 60 g carbohydrates, 16 g fat, 1290 g sodium
Source:M&F

Discuss this on bodybuilding forum
Post Footer automatically generated by Add Post Footer Plugin for wordpress.
Tweet